0 Flares
Made with Flare

More Info

'>
0 Flares
×
While I have partnered with Savings.com and Sam's Club to bring you this post, all opinions are my own and are honest.
Finding my balance as a mom has been a 13 year journey for me. When we had just one baby, it wasn't as difficult as we had two adults managing it all. Once we added number two and number three, things got crazy really quickly. Keeping the house stocked with items we needed and getting meals on the table became my daily struggle. I found that when I shopped in bulk these two things were less stressful and I felt more prepared. There are 9 things that I needed a good stock pile of to feel balanced: diapers, wipes, toilet paper, paper towels, laundry detergent, dishwashing tabs, shampoo, conditioner, and body wash. If I bought these things at Sam's Club once a month, I wouldn't have to buy again for 4-6 weeks. This not only saved me time (from running to the store when I ran out) but also money! Buying in bulk is definitely the way to go! Now that my kids are bigger, we stock up on food items just as much as we stock up on the other things. We go through so much food and buying in bulk is the only way to keep the fridge well stocked!
I can make an afternoon of shopping at Sam's Club! Here is what that might look like! Go around lunch time! (trust me!) Start with feeding everyone at their awesome cafe! My kids love to eat there and the food is priced right! Then with full tummies, you can easily wonder the store, gathering the things you want and need with no fuss! They have amazing priced clothing items for kids and I personally love their pj selection, especially during the holidays!
If you aren't currently a Sam's Club member, you can sign up here and receive a $20 gift card, as well as $25 in new member Instant Savings!  You can see all of the awesome savings you will score here!
Check out all of the savings you can score on Baby & Toddler items at SamsClub.com.
Giveaway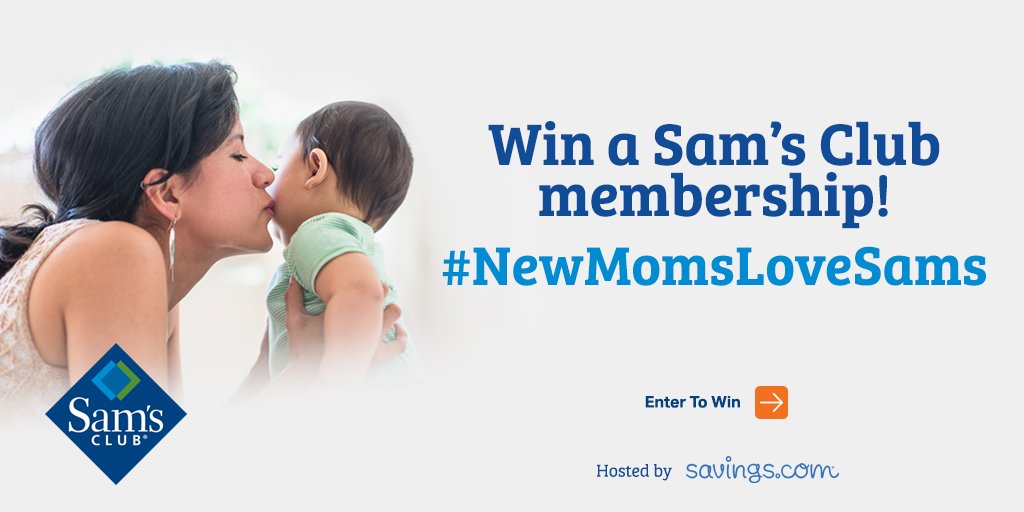 Make sure to enter to win one of 25 $100 Sam's Plus Gift of Membership gift cards being given away by Savings.com. *Giveaway ends on Friday, November 9th at 11:59 PM ET
0 Flares
Made with Flare

More Info

'>
0 Flares
×