0 Flares
Made with Flare

More Info

'>
0 Flares
×
I have partnered with Smile Brilliant to bring you this blog post. All opinions are my own and are honest.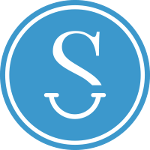 I am so guilty of putting myself last. I think every mom struggles with it. I do not hesitate to make appointments for my kids but when it comes to making time for myself, I have more excuses then I should have. One of the things that I am not great at is the "extras" such as teeth whiting. It's something that I desire, but don't want to to have to carve out time to go into an office to achieve. Thankfully, I was introduced to Smile Brilliant and am now able to do it myself at home! It's an easy process. I am embarrassed to show you this…but here it goes… here is my before picture:
Here is how it works:
You will be sent a kit, pictured above. Simply make your impressions and send them back. Once your impressions are received, your custom trays will be sent out. Once you have those…this is the process:
Use 1⁄3 of a whitening gel syringe, before bed, for 45 minutes!
1. Brush teeth with water
-Not toothpaste, fluoride slows down the whitening process
2. Whiten for 45 minutes – 3 hours
-Do not whiten overnight; it can cause extreme tooth sensitivity
3. Brush teeth with a non-whitening toothpaste
4. Rinse trays out with water
5. Desensitize for 20 minutes
-Do not drink or eat for 1 hour after each session
6. Remove trays, but do not rinse your mouth or brush your teeth
-Leave a thin layer of desensitizing gel on your teeth
7. Sleep! It is the best to whiten before bed so you are not introducing any staining food or drinks.
How easy is that?
Thanks to being able to do it while I am at home taking care of my home and family… As a busy mom of four kiddos, I now have no excuse for not taking care of ME! I can do it from home… in the evening WHILE I take care of them! Super easy! What I love about the program is that I can repeat it when I want! I can order more whitening gel and do it again a few months down the road if I want, as I already have the trays! I love that this process is affordable, it won't break the bank. I will also add, that I was more disciplined while doing it too… I drank less coffee and tea as I wanted to see better results.
DEAL:
Smile Brilliant offers professional teeth whitening for 15% off when you use coupon code: mycrazysavings30
Here is what my teeth look like today.
GIVEAWAY:
The giveaway is for a $149 Smile Brilliant credit. It is open for 1 week (7 days after blog post date) and open to USA, UK, Australia and Canadian residents.
Smile Brilliant is hosting the giveaway on their website. You will need to enter your email to be entered!
0 Flares
Made with Flare

More Info

'>
0 Flares
×